Eric Williams
NFC West Reporter
On Deebo Samuel's 74-yard catch and run for a score in the fourth quarter of the San Francisco 49ers' runaway win over the Seattle Seahawks in their wild-card matchup last week, the South Carolina product had an escort out in front. 
Blocking Seahawks cornerback Tariq Woolen 30 yards down the field was fellow Niners receiver Brandon Aiyuk.
The 6-foot, 200-pound Aiyuk also was one of the first San Francisco players to come to Samuel's defense when Seattle safety Johnathan Abram twisted his foot after a tackle early in the third quarter.
That did not go unnoticed by 49ers linebacker Fred Warner, who had a dust-up with Aiyuk during training camp. 
"I think he's well-quipped," said Warner, laughing. "He's doing a great job. Seriously, I know Brandon doesn't get a lot of the accolades and probably doesn't get talked about a lot. But when I watched him block down the field for Deebo when he caught that over route to score a touchdown, like people don't do that. Receivers don't do that.
"That's a big-time, huge play by him in that moment that people probably aren't talking a lot about. Receivers that do that, and then can ice guys off the line and do all that stuff that people really notice, that's why I know he'll be a big-time player in this league for a long time. He does all the little things required to play at a big-time level." 
Warner went on to say that what makes the 49ers special is the team's best players play with the most effort, making unselfish plays like blocking downfield to help teammates score.
Aiyuk, 24, has certainly made a name for himself as one of San Francisco's top playmakers this season. He was a 1,000-yard receiver for the first time in his three years with the 49ers, totaling 78 receptions for 1,015 yards and eight touchdowns on 114 targets in the regular season.
In the win over Seattle, Aiyuk posted three receptions for 73 yards on five targets, one of the big reasons the 49ers finished with 10 plays of 18-plus yards or more. San Francisco's 192 yards after catch were second to only the Tampa Bay Buccaneers' 202 during the NFL wild-card round.
However, Aiyuk lamented one of his five targets that got away, a dropped pass in the back of the end zone after a Brock Purdy scramble. "I owe him one," Aiyuk said.
"I was excited that we had a scramble drill on, and he kept it alive," Purdy said about the play. "He saw me scramble — I went left, then came back right, and then he ran all the way left and then went right. I was happy that he kept it alive. I was like, 'Dude, that's good.' And then he was obviously hard on himself, like, 'Man, I should have caught it. It hit my hands.' 
"But it's all good. I love the dude. He works hard." 
One reason San Francisco has had so much success running the ball is because of the blocking of receivers like Aiyuk. A prime example is Christian McCaffrey's 68-yard run to the perimeter of Seattle's defense in the opening quarter. On that play, Aiyuk gets downfield and stalk blocks Seattle safety Quandre Diggs, springing McCaffrey for the big run. 
San Francisco boasts the top rushing offense among the playoff teams and produced a 181-yard rushing performance against the Seahawks. In the regular season, San Francisco finished with 19 plays of 20-plus yards on the ground. Only the Cleveland Browns, Buffalo Bills and Chicago Bears had more.
But what makes the Niners unique is that several players are capable of breaking big running plays, including McCaffrey, Samuel, Elijah Mitchell and Jordan Mason. That makes it hard for defenses to game plan for which players will get the ball in certain situations.
Add to that the willingness for game-changers like Aiyuk to make big blocks downfield, and it sets up for a tough day for the Cowboys defense in the divisional round this weekend (6:30 p.m. ET Sunday on FOX and the FOX Sports app).
According to Next Gen Stats, Dallas allowed 1,575 yards after contact during the regular season, seventh-worst in the NFL. Thwarting San Francisco's ability to create big plays will be at the top of Cowboys defensive coordinator Dan Quinn's to-do list heading into Sunday's matchup. 
And Aiyuk's ability to own defensive backs in the open field proved a big deal for the 49ers last week and throughout the year.
"It always helps when you have length and size," San Francisco head coach Kyle Shanahan said about Aiyuk. "It's the mindset of all our guys, though. We do have a lot of good players. What I like to say separates us from other teams with good players is our good players really block, too. Whichever one of our five guys has the ball, the other four are blocking. 
"And Brandon does that as good as anyone."
Eric D. Williams has reported on the NFL for more than a decade, covering the Los Angeles Rams for Sports Illustrated, the Los Angeles Chargers for ESPN and the Seattle Seahawks for the Tacoma News Tribune. Follow him on Twitter at @eric_d_williams.
Top stories from FOX Sports:
FOLLOW
Follow your favorites to personalize your FOX Sports experience
---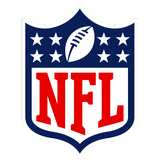 Get more from National Football League Follow your favorites to get information about games, news and more
---
---