The 2022 FIFA World Cup continues Tuesday with Denmark–Tunisia underway on FS1, and we've got you covered with every must-see moment from start to finish!
Denmark will hope to avoid a similar fate and instead looks to build on a surprise quarterfinals run in the 2018 World Cup. The Danes lost to eventual runner-up Croatia that time around.
Here are the top plays from Tuesday's group stage action.
Denmark star Christian Eriksen is just under 18 months removed from suffering a cardiac arrest on the pitch in the opening match of the 2021 Euro championships. Miraculously, he is back to represent his country at the 2022 World Cup and was taking it all in during the Denmark national anthem before the game.
'FIFA World Cup Now' crew talks about Christian Eriksen's inspiring story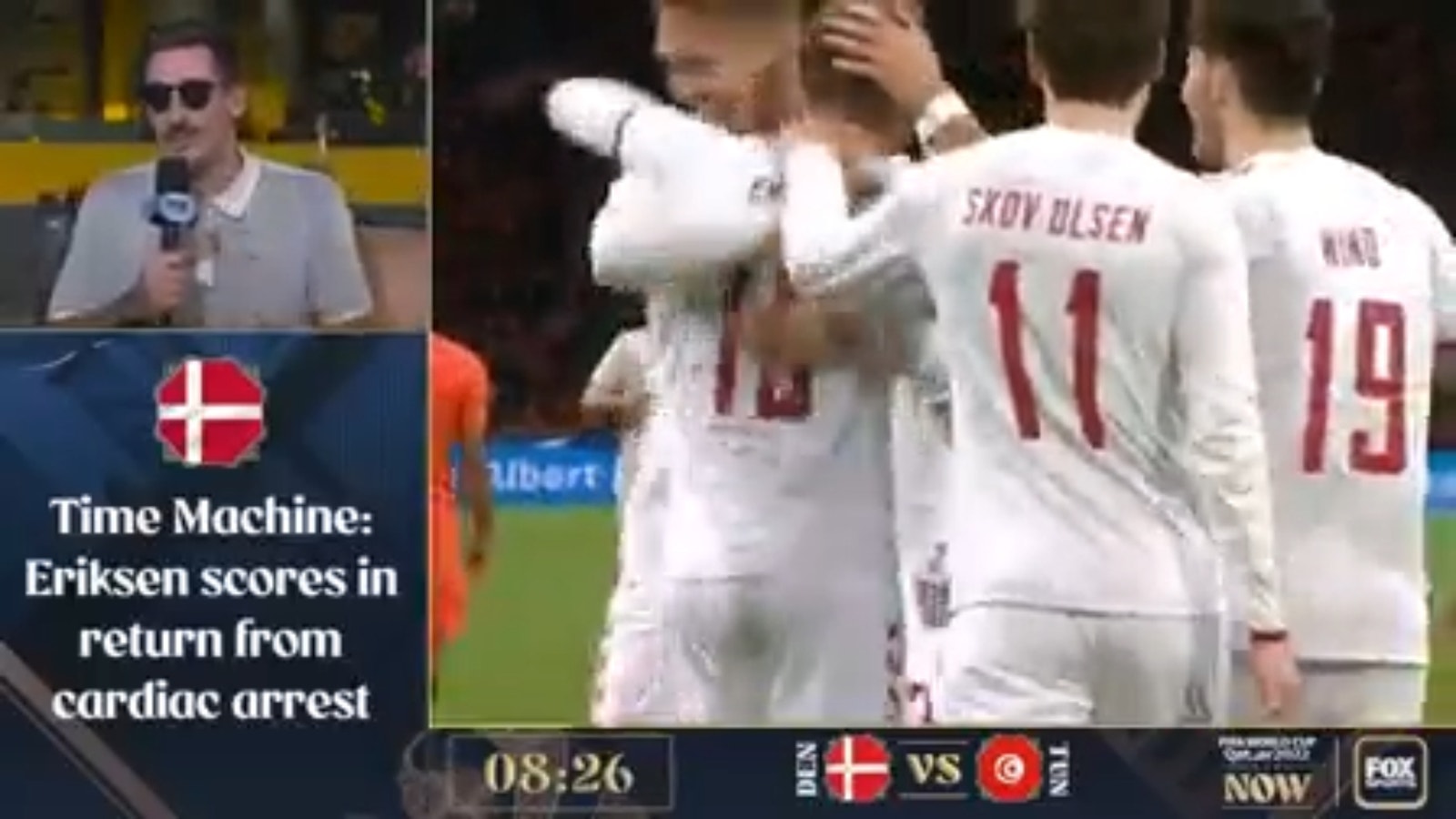 The "FIFA World Cup Now" crew discusses Christian Eriksen's return after suffering cardiac arrest in 2021.
Tunisia is keeping things competitive early, and forward Issam Jebali found the back of the net on a breakaway — but the goal was negated due to an offside ruling.
Check out the full schedule for the World Cup and how to watch each match live here.