Team Bhediya was in Kolkata to promote their film. At a press conference held at a city five-star property, lead actor Varun Dhawan said, "I love to come to this city as it has so much warmth. Added to that the food here is awesome and so many heritage buildings all around the city. Gorging on delectable local delicacies here is a must. Plus, the media has so many interesting questions to ask. I love Kolkata."
Before the press conference, Varun along with Kriti Sanon, Abhishek Banerjee and Paalin Kabak went around the city in a yellow cab. They enjoyed a tram ride too and had Bengali cuisine for lunch. "Abhishek, who is from Kolkata, helped us to choose all the Bengali food items. The mustard fish and mishti doi is to die for here," said Kriti with a smile.
None other but Prosenjit Chatterjee was there at the press conference to wish the team. "I just called dada (Prosenjit) to be with us today and we are honoured that he is here to bless us. He is in this industry for 40 years, but I feel he is just 16- he looks so young and energetic," said Varun who is rooting both for Argentina and Brazil will be flying off to Qatar to watch the final
World Cup
match.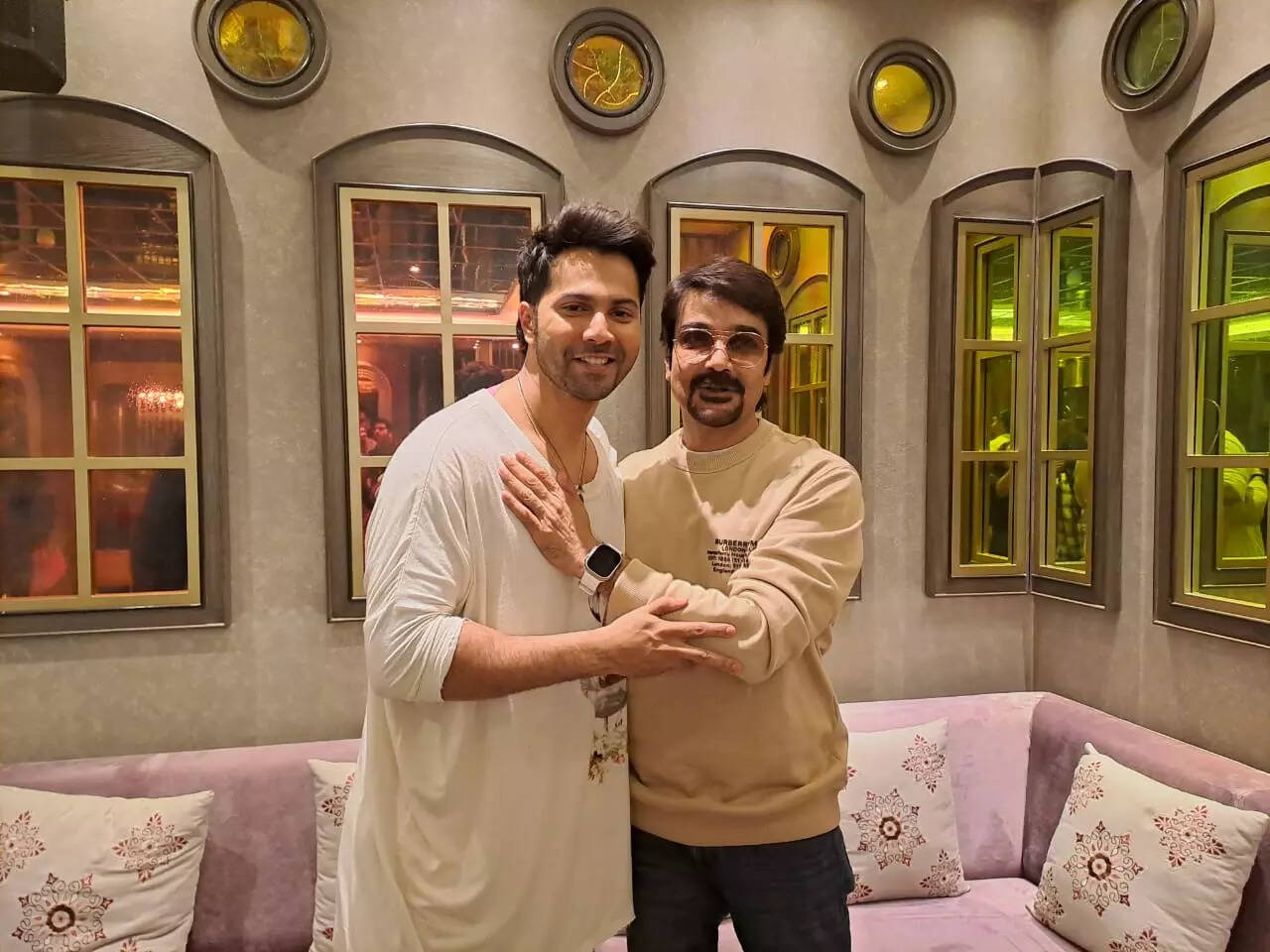 Prosenjit who couldn't stop praising the trailer said, "I have seen Varun growing up and I am a big fan of his. I saw the trailer too and the VFX is of international standard. I wish the team all the best." He added, "I got some mishti doi and mishti for the team and Varun's father who is dear to me. Hope they all enjoy it."

Later after the press conference, we saw Prosenjit teaching some dance steps to Varun from his film Prosenjit weds Rituparna.
The Bhediya team watched the film on Monday night and loved it. Both Varun and Kriti said, "This is one of our best performances so far. We hope the audience will enjoy this creature comedy. We can see Kolkata is buzzing with excitement to watch the film."