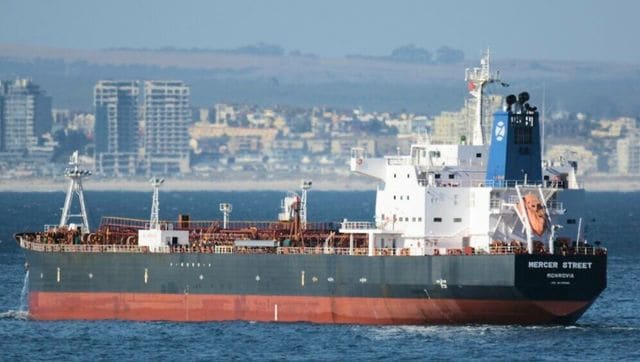 New York: The US envoy to Iran has said that the Biden administration will increase pressure on China to stop imports of Iranian oil as Washington tries to enforce nuclear sanction on the country.
In an interview to Bloomberg TV, US Special Envoy for Iran, Robert Malley said: "China is the main destination of illicit exports by Iran," and talks to dissuade Beijing from the purchases are "going to be intensified".
He further said that the US will "take steps that we need to take in order to stop the export of Iranian oil and deter countries from buying it."
"We have not lessened any of our sanctions against Iran and in particular regards to Iran's sale of oil," Malley added.
Sanctions were imposed by the US on the Islamic Republic and its petroleum exports after exiting from an agreement aimed at containing its nuclear programme. Tehran, in response, ramped up uranium enrichment activities and restricted international monitoring.
Even though US imposed sanctions nearly five years ago, oil exports from Iran in late 2022 reach record high, showed a report citing data from international tanker-tracking services.
Iran's oil exports have been limited since former US president Donald Trump in 2018 exited a 2015 nuclear accord and reimposed sanctions aimed at curbing oil exports and revenue associated to the Tehran's government.
After Biden came to power, he sought to review the 2015 agreement. In the recent months, Iranian crude shipments have seen a spike with much of oil being sold to China, the world's biggest importer.
Read all the Latest News, Trending News, Cricket News, Bollywood News,
India News and Entertainment News here. Follow us on Facebook, Twitter and Instagram.