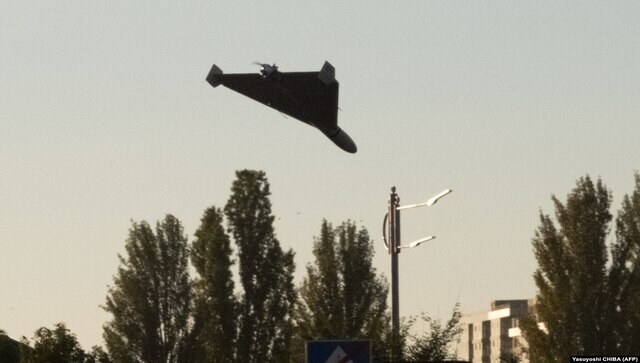 New Delhi: Raking up the old rivalry with Iran, Ukraine's Ambassador to Israel said that Russia's use of Iranian Shahed kamikaze drones should have made the Jewish state help Ukraine with its anti-drone weapons system.
"What else would have to happen so that Israel would change its position and start helping us at least with the antimissile and anti-drone system?" asked Yevgen Korniychuk, Ukrainian Ambassador to Israel, in a conversation with The Jerusalem Post on Thursday.
The envoy, speaking following a conversation with the foreign ministers of both countries, expressed frustration over the lack of appropriate support from Israel, which sees Iran as its arch-nemesis.
The comments came as a call between the countries' defence ministers is anticipated soon.
Why hasn't Israel sent anti-drone and anti-missile technology to Ukraine?
Israel has some of the world's best defence systems when it comes to drones or missiles. The tiny country is often under attack with these kinds of weapons leaving its civilian population and infrastructure vulnerable. Thus, it has developed sophisticated defence technology that can shoot incoming missiles, and drones at a safe distance.
Iran looks at Israel as a state that has no right to exist and often proclaims wiping it off the map as its goal. The Iranian drones being used in Ukraine would give Israel the best opportunity to battle test its defence systems with Iranian drones, which Tehran could one day use in confrontation with Israel.
However, the fear of its technology falling into Russian hands and being transferred to Iran, according to The Jerusalem Post, holds it back from sending the technology to Ukraine. Also, the fear is added to the risk of further alienating Russia.
'Expect the assistance of our friends and partners now'
The envoy hoped for a change in Israel's position.
"We do hope this will happen" and "that Israel will start openly to support Ukraine with [defensive] weapons directly or through its partners", he said.
"At the moment, we are in the middle of the cruellest war since World War II," he added.
"Our people are dying by the thousands, and we are expecting immediate help from our friends."
Korniychuk also mentioned that the US National Security Advisor had raised the issue with Israel when he visited there last week.
"I do hope that [US pressure] will help us," Korniychuk said, adding that "we are suffering every single day, and we do expect the assistance of our friends and partners now – not tomorrow and not six months from now."
Read all the Latest News, Trending News, Cricket News, Bollywood News,
India News and Entertainment News here. Follow us on Facebook, Twitter and Instagram.