Martin Rogers
FOX Sports Insider
Upsets are awesome. In many ways, that nudging possibility for disruption is the lifeblood of sports. It keeps us guessing, watching and coming back for more.
March Madness wouldn't be the same without Cinderellas and bracket-busting miracles. Talking of miracles, monumental upsets — including a famous one that took place on ice 43 (yes, really) years ago — are the sorts of things that get movies made about them.
But there is something that happens when you don't get upsets, and it has magic of a different kind. We're seeing it right now in the NFL postseason and it is about to manifest at its highest point this weekend.
When upsets are absent, you get blockbusters.
The ongoing postseason has essentially been an upset-free zone. Chalk dust is lacing the air. Of the 10 matchups so far, only twice have the seeding sensibilities been offended, and they didn't feel much like upsets at all.
The Minnesota Vikings never felt like a cast-iron, reliable No. 3 seed, and jaws weren't dropping en masse when they fell to the New York Giants in the wild card round. Similarly, the AFC No. 3 Cincinnati Bengals, coming in on a nine-game win streak, didn't look like a real underdog against the second-seeded Buffalo Bills and certainly didn't play like one in collecting a 27-10 triumph in Sunday's divisional round.
"No upsets, pretty much, leading in," Hall of Famer Michael Strahan said, on FOX this weekend. "(Now), can the big player, in the big game, make the big play?"
That's truly what it's come down to. With Kansas City, San Francisco, Cincinnati and Philadelphia remaining, it is not about one team showing they are head-and-shoulders above the rest. Good luck finding that with this bunch of heavyweights.
The Eagles dominated the Giants. How do they profile against the 49ers?
Emmanuel Acho, LeSean McCoy, Joy Taylor and David Helman discuss the Philadelphia Eagles dominating the New York Giants 38-7. McCoy says the Eagles proved they are the real deal.
The outcome of this postseason will be determined by moments of inspiration. Game changing interjections. Inspired thought. In games full of elite performers, a split second of something that goes above and beyond that.
That's what's coming this weekend.
On Sunday, the Eagles host the 49ers (3:00 p.m. ET next Sunday on FOX and the FOX Sports app), pitting a team that began the regular season by winning eight straight against an opponent that ended it by winning 10 on the spin.
It will match the top two defenses in the NFC against a dazzling array of playmakers, and shapes up as a contest where no quarter will be asked or given. The difficulty level? Astronomically high, for both teams.
Philly is a narrow 2.5-point favorite per FOX Bet after its demolition of the Giants last weekend and, according to FS1's Colin Cowherd, the Eagles have the perfect set-up for success behind Jalen Hurts' accurate arm.
"That's what happens when you get the QB right in the second round and you don't have to pay him," Cowherd said, on "The Herd." "Philadelphia is absolutely stacked. Their wide receiving corps is elite, their cornerbacks are the best in football. Their O-line is magnificent, their D-line is ferocious. There is just nothing they don't have. I felt sorry for the Giants."
Meanwhile, the 49ers have ridden their imposing lineup of electrifying offensive assets and a fast, talented, versatile defense while rookie QB Brock Purdy has kept a calm head.
This is the best matchup the NFC could have conjured, the way it was supposed to play out.
The same applies, with respect to Buffalo, on the other side of the bracket. Once the upset-meter malfunctioned completely, a juicy matchup was assured. We didn't get the Chiefs against the Bills — or a neutral site showdown — but in Kansas City versus Cincinnati, there is a tantalizing rematch of last season's AFC Championship, highlighted by the now-serious question of whether Joe Burrow can lay claim to being the best QB in football.
We didn't get any real upsets and there are now no more left to be had. Whatever outcome falls next, it is not going to be a shock. Maybe the only conceivable situation where you might be able to make a case would be if Patrick Mahomes' ankle sprain meant he couldn't make it to the start line and the Chiefs beat the Bengals with Chad Henne under center. For the record, the latest updates suggest Mahomes will play.
Mahomes-Burrow is as good a QB duel as we'll get. Burrow's composed demeanor and general level of assurance are extraordinary for someone finishing up just his third season in the league — and the first of those was curtailed by injury.
"I think we're a more complete team," Burrow told reporters, comparing these Bengals to the squad that came so close to winning it all last season. "I think we're a better team. We just seem to make plays when it counts. That's all there is to say."
They are the sort of games where you don't need the buildup for the anticipation to set in; that was present from the moment the games were set. Sunday can't come soon enough.
We're not waiting to be surprised. There are no upsets to root for. We're just waiting for two epic matchups, as good as any that could have been wished for. Then another one, whatever combination prevails, in the Super Bowl.
Top stories from FOX Sports:
FOLLOW
Follow your favorites to personalize your FOX Sports experience
---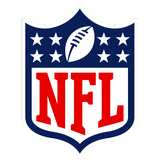 Get more from National Football League Follow your favorites to get information about games, news and more
---
---