Palak Muchhal
recently joined the bandwagon of singers like Shaan,
Shankar Mahadevan
and others who paid a heartfelt
tribute
to late legendary singer
Lata Mangeshkar
on a show. ETimes got in touch with the young singer for an exclusive conversation where she spilled the beans on her fondest memories with
Lata ji
, her influence during her growing up years and more. Excerpts…
What was your first reaction when you were approached to give tribute to Lata ji?
I was extremely happy when I was approached to give a tribute to Lata ji. She has been my ultimate inspiration. It is a very respectable tribute and the singers who are giving the tribute are the ones whose lives have been touched by Lata ji. I feel honoured to be a part of such a sincere tribute to my inspiration. I have worshipped her like I worship Goddess Maa Saraswati.
You have sung many of her songs on various occasions in your career. Which is that one song that is closest to your heart and why?
The first song that I sang on stage when I was two and a half years old was a Lata Mangeshkar song. Right from there to performing at Royal Albert Hall when I was six, then again in 2015 – all of these were Lata ji's songs. Earlier, when I didn't have my own songs, I would only sing Lata ji's songs in my concerts. All the songs sung by her, I have actually studied it like a chapter. I mentioned Royal Albert Hall because I used to listen to this cassette called Lata Live at Royal Albert Hall London. So when I went to that place I made sure that I sing one Lata ji's song. I sang 'Lag jaa gale'. So that is one very special memory and a very special song.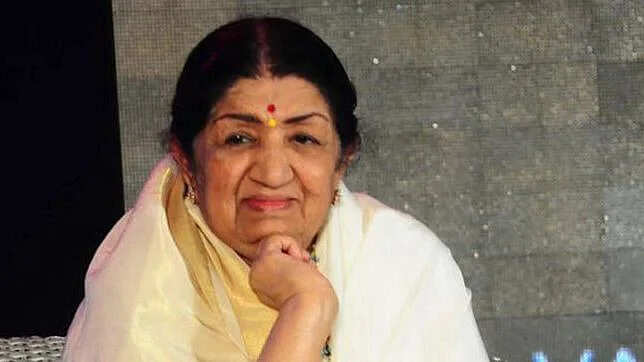 Tell us about the fondest memory that you have of Lata Mangeshkar…
The fondest memory that I have of Lata ji is when I met her. I was very young. I remember going straight from the school to meet her. She was in Indore, my hometown. It is also her birthplace. She knew that I sing for good causes and raise funds for heart patients. So she told me, 'Beti ye jo tum seva ka karya kar rahi ho, isey hamesha jaari rakhna. Isey rokna mat. Jab tum badi gayika ban jaogi, tabhi bhi jaari rakhna kyunki sahi mayne me sangeet ki aaradhana yahi hai.' Those words truly inspired me throughout my journey.
In what way did Lata ji influence the singer in you during your growing up years?
I come from a Marwari family and nobody in my family sings. I was two and a half years old when I started singing. I first sang at a family function on stage. My family was really surprised. For us, Lata ji was the only information we had about music. If my mother heard that Lata ji had learnt Urdu, so she used to teach me Urdu as well. Whatever Lata ji did, my mother made sure I do it too. I read somewhere she used to eat pickles, and I started eating pickles. I read she avoided eating or drinking anything cold, I stopped too. Not only her singing, but I have followed Lata ji's day-to-day routine also quite literally. I have learnt so much by just listening to her songs. I think the contribution that she has had to my life cannot be mentioned in words. She is my ultimate idol.
Lata Mangeshkar, as we all know, was not a fan of the remix culture in Bollywood. What are your thoughts on the same?
I have not been any part of a remix but I have been a part of a few recreations. I feel that if a song is recreated by keeping its soul intact, then that's not a bad idea. That way, the current generation gets to hear the amazing work the previous generation has done in a new way. It is like a tribute to the legendary musicians who have left behind the treasure of their amazing music to learn from. If you tamper with the soul of the song, it becomes disrespectful and I don't endorse that.
As a current generation singer, how do you look at the music scene in India today?
I am really happy with the current music scene in India today. I am getting opportunities to sing such amazing melodies every single day. People are very loving and I am fortunate that they love my work. I am getting to work with some amazing composers. Because of the pandemic when films were released only on OTT, there was a huge boom in independent music. That is going to benefit artists for a really long time. There are a limited number of films and songs, and every talented singer in India doesn't get opportunities to sing for films. The audiences have also become very receptive to independent music and new voices. It is a great time for any singer to pursue and launch their music. It is a good phase.
Apart from Lata ji, who do you look up to the most as a singer?
Apart from Lata ji, I look up to Asha Bhosle ji, Kishore Kumar and Mohammad Rafi ji.
What are you looking forward to next on the professional front?
I have recorded many songs during the lockdown as I have a studio of my own. Music directors were recording with me on face time and it was such a thrilling experience. They all will be released soon.