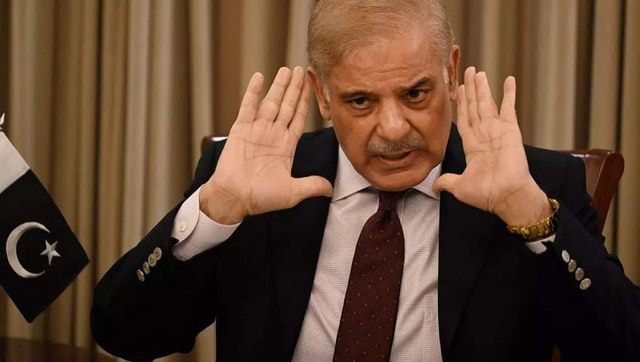 Islamabad: Pakistan, which has been reeling under severe economic crisis, is now heading towards acute shortage of life-saving medicines. The warning has been sounded by Pakistan Pharmaceutical Manufacturers Association (PPMA), which has warned the situation to worsen if Letters of Credit (LCs) are not opened by the State Bank of Pakistan (SBP) within a fortnight.
The Shehbaz Sharif-led country is battling a crisis situation in major key sectors including economy, energy and food owing to the short-sighted policy decisions of the government.
PPMA's Syed Farooq Bukhari on Wednesday warned that the nationwide medicine shortage crisis in Pakistan will worsen in coming time as pharmaceutical companies are running out of raw materials for the production of medicines, ARY News reported.
Bukhari noted that if Letters of Credit are not opened by Pakistan's central bank within next 15 days, the nation would witness an acute shortage of medicines.
The association has appealed to the Pakistani government to look forward to adopting emergency fiscal measures so that import of the raw material used in the production of medicines and essential medical equipment can be resumed immediately for treatment of patients, including those who require life-saving interventions, Dawn reported.
Foreign Exchange Crisis
Pakistan's prevailing foreign exchange crisis has badly affected the production of medicines in the country, said PPMA central chairman Syed Farooq Bukhari.
Noting that the drug producers had run out of compulsory resources which are required for the indigenous production of essential medicines, Bukhari urged the Pakistani government to treat drug manufacturers as an essential industry, so that their raw material shall remain available throughout the year without its import being hampered due to the unavailability of dollars with the Pakistani banks.
Medicine Shortage Crisis: Where Pakistan stands?
As many as 770 drug producers in Pakistan have been affected by the medicine shortage crisis as they did not get essential imports of raw and packaging materials, which is used to produce over 90 per cent of medicines needed by patients across the country, Dawn reported.
A whopping USD 150 million would be required to import the medicines, otherwise ingeniously produced in Pakistan.
If the situation remains the same, then Syed Farooq Bukhari said Pakistan's pharma industry would be left with no other option, but to resort to downsizing when it didn't get the required raw material for a long period as ultimately the indigenous drug manufacturing had to be put on hold.
"The Pakistani pharmaceutical industry has already undergone much trouble due to unnecessary checks on prices of medicines. It shouldn't face problems anymore. The government should adopt the emergency corrective measures amid the current crisis caused due to unavailability of dollars," he said.
Medical equipment blocked at Karachi port
A few days ago, it was reported that thousands of containers packed with essential food items, raw materials, and medical equipment were held up at the Karachi port as Pakistan undergoes a foreign exchange crisis.
Banks in Pakistan have refused to issue new Letters of Credit for importers due to dollar shortage. This has hit the economy which is already suffering due to soaring inflation in the country.
Recently, State Bank of Pakistan's forex reserves fell to less than USD 6 billion, the lowest in nine years.
(With inputs from agencies)
Read all the Latest News, Trending News, Cricket News, Bollywood News,
India News and Entertainment News here. Follow us on Facebook, Twitter and Instagram.