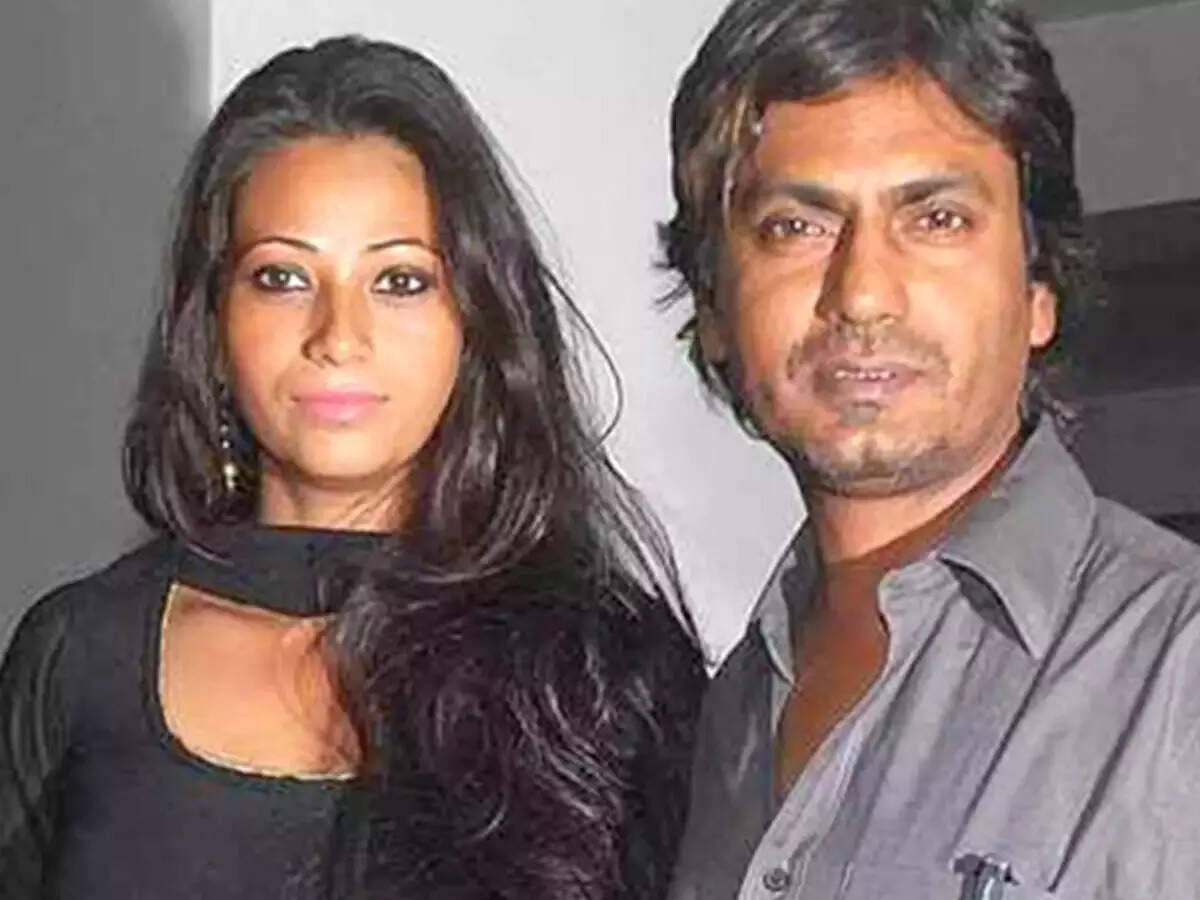 Nawazuddin Siddiqui and his wife
Aaliya
have been in news after the latter's lawyer alleged that Nawazuddin and his family members have ensured no food and bathroom for her. The lawyer also said that the actor and his damily tried their best to remove her out of the house. They filed an untenable criminal complaint of trespass against her. Thereafter, through the police they threatened to arrest her and were calling her each day to the police station, after sunset.
Now, Nawazuddin's lawyer held a press meet in Delhi and spoke about the dispute, telling the actor's side of the story. Nawaz's lawyer has claimed that Aaliya is still married to her first husband Vinay Bhargav. In a new statement, the lawyer said, "In 2001, Aaliya aka Anjali Kumari, an 8th class fail, married Vinay Bhargav. Then she came to Mumbai and became Anjana Pandey, then Anjana Anand in 2010. Then she became Zainab and converted to Islam. After that she married Nawazuddin and divorced him in 2011 with mutual consent. But when Nawazuddin's career skyrocketed, she again came into his life as Aaliya. In 2020 she sent him a divorce notice which makes no sense as the two had already separated."
The lawyer also added that Aaliya faked her date of birth as it differs in her marksheet and passport. He further stated that Anjana had another love marriage with a man named Rahul in 2008-2009 and the two lived together in Goregaon, Mumbai. Due to Anjana's ambition to become big, they formed a gang, which includes one of Anjana's sisters, Archana Pandey. Anjana Pandey was fulfilling her ambition by living in Mumbai, while in Jabalpur, Vinay Bhargav married Anjana's sister.
Nawazuddin and Aaliya got married in 2011, they have two kids – Shora and Yaani. Reportedly, Nawazuddin has moved out of his Mumbai house and is staying in a hotel due to this dispute.