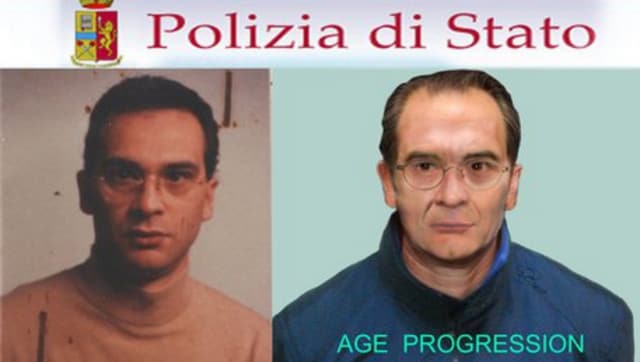 Sicily: Italian police have reportedly discovered mafia boss Matteo Messina Denaro's bunker in the back of a sliding-base wardrobe at his house.
After 30 years on the run, "the last godfather," the most sought mafia boss in Italy, was captured in Sicily on last Monday.
According to special operations commander Pasquale Angelosanto, he was discovered "within a health institution in Palermo, where he had gone for psychological treatment."
Later on, it was discovered that he had been residing in a modest apartment complex close to the town's centre in Campobello di Mazara, a city in the Trapani province of western Sicily, just a few miles from his hometown of Castelvetrano.
According to judicial authorities, he is thought to have lived there in the past one year. On Tuesday, sex drugs, luxury clothing, and perfumes were discovered there.
Authorities announced on Thursday that they had discovered the mobster's second hiding place, which Italian police reportedly told the BBC was located at the rear of a wardrobe with a movable foundation.
About 300 metres from the mafia boss's first hiding place, the recently discovered bunker was reportedly located in a home in a residential complex.
Messina Denaro, 60, was captured in Palermo on Monday morning after 30 years on the run.
Investigators reportedly discovered clothing, shoes, a fully stocked refrigerator, restaurant receipts, and potency tablets at the apartment where he is believed to have resided, according to judicial sources.
One of the officers looking into Messina Denaro's case told media, "He lived a typical life; he went to the store."
Despite still being a fugitive, the putative boss of the infamous Cosa Nostra mafia was given a life sentence in prison in absentia in 2002 for a series of crimes, including the 1992 assassinations and the 1993 bombings.
Since the officials had no recent photographs of the Mafia boss, they digitally recreated his looks and relied on Mafia informants for information on his current appearance.
His arrest was reportedly carried out by more than 100 military personnel, and the Italian prime minister hailed it as "a wonderful achievement."
His father was a renowned Cosa Nostra (mafia) boss, and Messina Denaro was born in Sicily's Castelvetrano in 1962.
Messina Denaro, aka monikers Diabolik and U Siccu, which translates to "the slim one," was involved in a range of crimes, including money laundering, narcotics trafficking, and racketeering.
He is alleged to have once boasted, "I filled a graveyard, all by myself," and is believed to have either personally killed many individuals or ordered their deaths.
He was well known for leading a lavish lifestyle and dressing in designer clothing, and it's believed that he was able to continue living this way while he was hiding.
Messina Denaro resided in Trapani, a city in western Sicily, and it is believed that even when on the run, he continued to provide orders there.
Read all the Latest News, Trending News, Cricket News, Bollywood News,
India News and Entertainment News here. Follow us on Facebook, Twitter and Instagram.