While the glamour of film industry is attractive, it is difficult to be a part of it too. Competition is high and the world a little rough. Few girls dream of winning a beauty pageant and entering the films but not all can do it. It is only few of them who can survive the tough environment and rigorous routine and still believe in themselves.
Shivani Jadhav
was a simple girl pursuing her engineering degree but had bigger dreams. She kept her faith in doing her best and kept working towards her goal. Winning the Miss Diva 2016 crown was a huge encouragement but the journey post that was not easy.
Times Talent
, a celebrity management firm helped her pave the way and gave directions to her ambitions. We caught up with the model and actor who is eagerly waiting for her debut in
Bollywood
in a couple of months and got to know about her journey all through.
On her journey to Miss India
It was never in my head to be a beauty queen but it started like an experiment to take a break from studies. But when I got selected for the Miss Diva 2015, the whole experience of the pageant made it clear in my head that I wanted to do this. The kind of exposure I got and glamour and recognition, everything became addictive.
When I was a teenager, I was watching the finale of Miss India on TV channel and I was so excited to watch it. I had happy tears in my eyes for the winners. My father said, "I will see you there someday." Though I fancied it, it looked too big to dream about. But in college, while pursuing engineering and a BTech in computers it became more like a goal for me. So I took some time off and got myself trained. And that's how eventually I approached this goal and ended up winning it.
Yeah, but the journey to you know, from entering and getting selected till the time you win the crown is not easy. What was the one thing that kept you going?

Yes, you're right, every day you can't have a good day. While I was super motivated, there were days when I felt like I was not even in the running. But my parents played a major role in boosting my confidence; I was constantly in touch with them and they motivated me every day.
What is so attractive about winning a pageant that girls still want to be a Miss India, or win a crown?

I don't know what it is exactly, but it is the charm and glamour of wearing the crown. Moreover this journey that all the girls go through is very unique and the transformation is just amazing. It makes you so strong and independent as well as ambitious. It's very endearing for you as a viewer to watch yourself grow like that.
What was going on in your mind after winning the crown?

I remember that night when I was crowned and this beautiful crown was covering my head, I was wondering – now, what do I do? What's next? I'm grateful for what I have achieved, but I did feel a little directionless. Because, obviously, you are exposed to this new world. And there's so much that you have to deal with. But I was lucky because the Times Talent team was with me and they gave direction to my thoughts and decisions. They were a constant guide and I didn't feel lost anymore. I think it was majorly because of the team that I was in sync with my dreams and goals.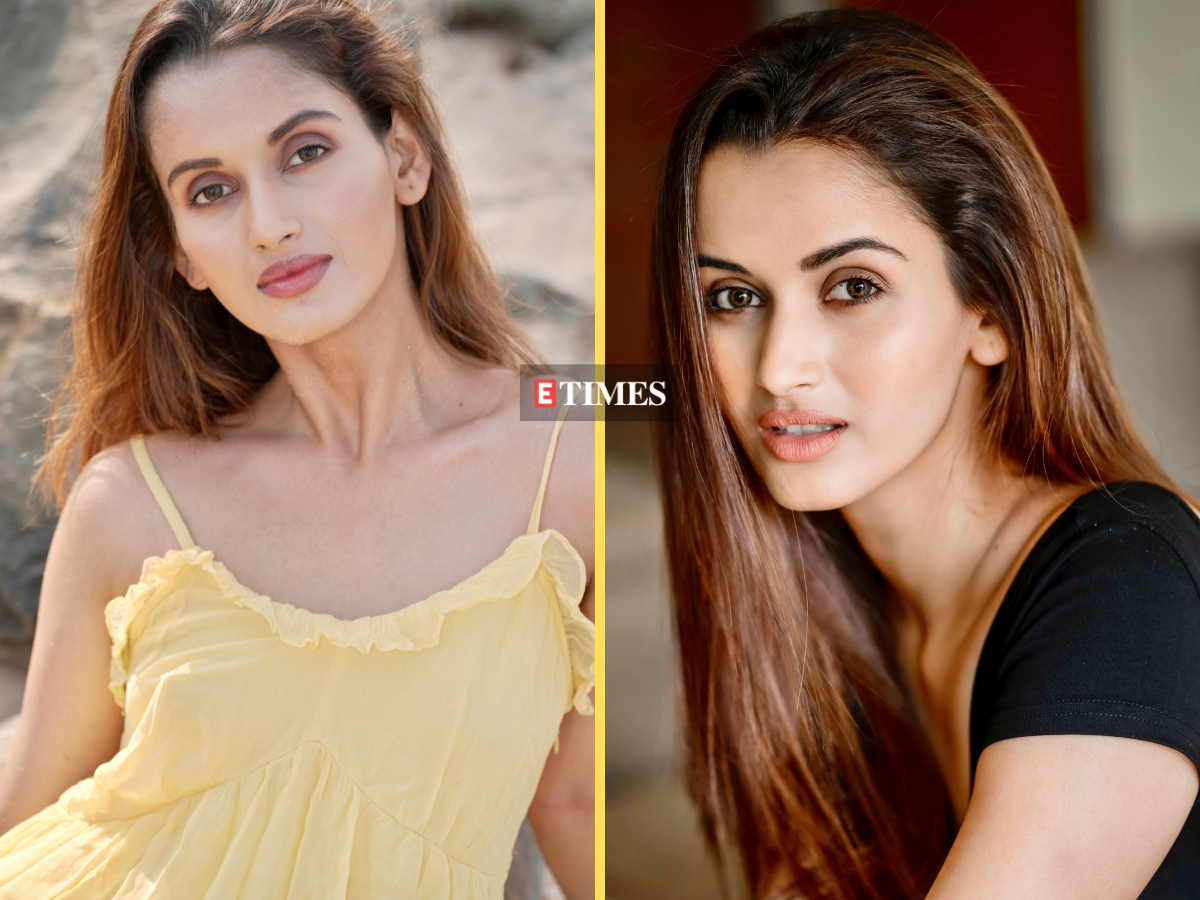 So, then it was acting…

Yeah, I'm passionate about acting after all we have grown up watching Bollywood and Shahrukh Khan. And so I always wanted to be that quintessential Bollywood heroine. After winning the crown, I did a couple of acting workshops, and I realized that I enjoy being on stage so much when people are watching me. That boosted me to take up an audition, and that's how I ended up bagging my first project, my first movie which will release in a month or two.
So you're doing a Bollywood movie?
Yes, Bollywood Hindi movie and I had the opportunity to work with a great team. I'm just looking forward to the promotions of the movie. So let's see how it goes. I'm sure it's gonna be pretty exciting.
What kind of roles do you think you would be best suited for?
I've always loved to mimic people and so I feel that I can play anybody. I can be Shanaya from Student of the Year and at the same time I can also be Bhansali's Mastani. I would love to be a part of someone's biopic or a period drama. I want to explore as much as I can. In the workshops, I've done a variety of roles – from playing a village girl to someone who speaks Thai and even a very modern girl – it was all very exciting. I was surprised to what all I could bring to the table for each character.
If given a choice of a good script, a good role, and a good director, what would be your priority?

I think it would be a good director. Director is the anchor who holds the team together and has the ability to turn a bad script into a good cinematic experience.
One actor you think you would love to hang around with?

Siddhant Chaturvedi for sure. I have a feeling that we both will look great on screen. He is such a charmer and acts so well too. One of my wishes is to act with him.

Among the popular Bollywood jodis who got married recently, who is your favourite and why?

It is definitely Virat Kohli and Anushka Sharma. There was something about their wedding – probably because they were the first ones to get married, I don't know what it really was but there was so much purity and the pictures were so surreal – it kind of started the trend of these gorgeous weddings.
One actor you would do anything for.

Siddhant Chaturvedi is my latest crush and I loved him in Gully Boy and Inside Edge as well. But my all time favorite will always be Shah Rukh Khan. I started blushing when he came on screen and there's something about him that is so attractive. I want to meet him in person and if I ever have an option to work with him, it will be a dream come true.
Shivani Jadhav is a Times Talent actor. Times Talent is one of India's leading talent discovery and management firms, catering to films, Web series/TV shows, TV commercials, print shoots, appearances, events, celebrity-driven brand activations and more. Contact: info.talentbooking@timesgroup.com