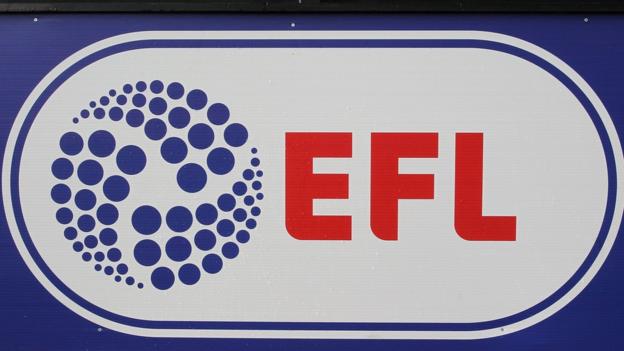 The final day of the 2022-23 Championship, League One and League Two season has been moved to Sunday, 7 May and Monday, 8 May to avoid a clash with King Charles III's coronation.
The last day of the League One season will now start at 12:00 BST on 7 May.
League Two's final day will kick-off at 12:30 on 8 May, with the last round of Championship games starting at 15:00.
Monday, 8 May will be an additional Bank Holiday across the UK to coincide with the King's coronation.
In September all English football was postponed on the weekend after the death of Queen Elizabeth II.