Henry McKenna
AFC East Reporter
Darius Slay didn't seem too concerned with what could have — or should have — happened during the NFC championship game.
The Philadelphia Eagles beat the San Francisco 49ers, of course. But 49ers receiver Brandon Aiyuk did not think that the best team won. Aiyuk was critical of the Eagles and felt like they got "lucky." To Aiyuk's credit, it's easy to imagine the game would have gone differently, if San Francisco had not lost so many quarterbacks to injury — both in the game and in the regular season. 
When informed about Aiyuk's comments, Slay pushed back.
"We've had the No. 1 defense in the passing game for, I think, almost the whole year. I don't know. That was weird. Yes, bad sportsmanship. Bad," Slay told reporters on Super Bowl opening night on Monday at Footprint Center.
Aiyuk seemed to be playing a game of what-if. Slay seemed far more interested in what actually happened.
"What kind of chance they gonna get? The first time they dropped back, we're going to break their quarterback — both of them," Slay said. "So I don't know what chance they would've got. But shout out to him."
The 49ers were briefly down to their fourth-string quarterback Josh Johnson after their third-stringer, Brock Hurdy, suffered an injury in the NFC Championship. Hurdy returned to the game, but clearly had problems throwing the ball. San Franscisco resorted to starting Purdy after injuries to Trey Lance, the Week 1 starter, and Jimmy Garoppolo.
So what did Aiyuk say, exactly?
During a Twitter Live, Aiyuk told The SFNiners that his 49ers "have hands down, the best football team in the league."
He also took aim at the Eagles secondary.
"They talk about them being a good defense — I'm not sure. I think this Kansas City pass game will expose what we thought we were going to be able to expose before some unfortunate circumstances happened," Aiyuk said. "They got extremely lucky."
Aiyuk finished the game with one reception for 10 yards. Slay, meanwhile, allowed just one catch on one target for 11 yards — a short pass to receiver Deebo Samuel.
Slay allowed 44 catches on 80 targets (55%) for 536 yards with four touchdowns allowed on the season with three interceptions and nine PBUs, per Pro Football Focus. Slay was the CB1 on a secondary that allowed the fewest passing yards in the NFL (3,057) and fourth-fewest points allowed per game (18.8).
Eagles' Darius Slay on Pat's and Geno's: 'Nah man, they be too packed!'
The Philadelphia Eagles' Darius Slay explains why he hasn't visited Geno's Steak or Pat's King of Steaks. 
Prior to joining FOX Sports as the AFC East reporter, Henry McKenna spent seven years covering the Patriots for USA TODAY Sports Media Group and Boston Globe Media. Follow him on Twitter at @McKennAnalysis.
Top stories from FOX Sports:
Super Bowl Opening Night: Top moments from Eagles media availability
Pro Bowl Confidential: 27 players pick MVP, most underrated, coaches, other questions
Tom Brady is the best thing to happen to the Patriots, even as he retires a Buc
Is Chiefs DT Chris Jones the NFL's most unheralded elite defender?
Eagles, Chiefs were best teams all season, setting up an epic Super Bowl
What drew Sean Payton to the Broncos and why he's perfect for the job
Eli Manning to Bradshaw to Brady: Ranking 10 best Super Bowls ever
2023 NFL Draft prospect rankings: 64 best available players
Signing day report card: Colorado, Oregon, Alabama, Texas shine bright
Shohei Ohtani sweepstakes: Ranking every MLB team's chances to sign him
Mavericks, Mark Cuban gamble big with Kyrie Irving trade
Super Bowl 2023 odds: lines for Chiefs Eagles; Philadelphia opens as favorite
---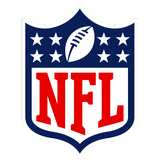 Get more from National Football League Follow your favorites to get information about games, news and more
---
---