Henry McKenna
AFC East Reporter
PHOENIX — There sometimes comes a point in a quarterback's career when he makes big money. And then the hard part begins.
For the first few years of the QB's career, the franchise does everything it can to cater to his needs, because it can afford to do so.
But when the quarterback signs a huge contract — one for, say, half a billion dollars — then the organization's plans change. The support system begins to evaporate. And the QB needs to do his best impression of Atlas.
Patrick Mahomes is Atlas, folks. He's the aforementioned half-billion-dollar man.
The Chiefs quarterback has had one of the best seasons of his career while experiencing the most adversity of his career. Last March, the Chiefs traded receiver Tyreek Hill without a lockdown plan as to how they'd replace him. The solution? The team had already added pass-catchers JuJu Smith-Schuster and Marquez Valdes-Scantling. K.C. traded for Kadarius Toney in October. Seventh-round rookie running back Isiah Pacheco played a surprisingly big role in the offense and Jerick McKinnon stepped up his game. 
But none of those players was the ideal solution to losing a superstar.
"That's a generational talent right there. You can't replace that," McKinnon said of Hill on Tuesday.
Is Mahomes a top-three QB all time?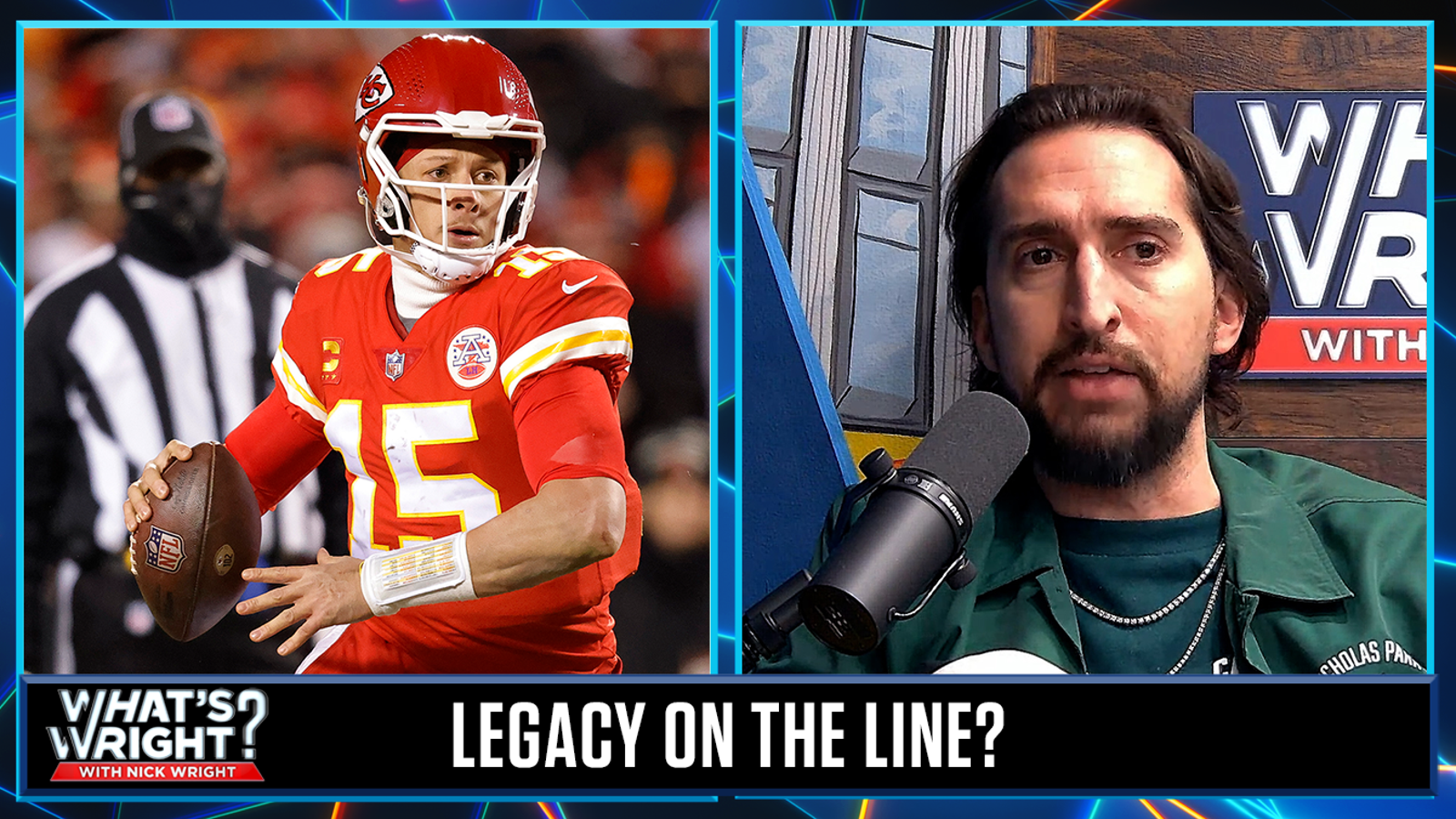 Nick Wright argues that if Patrick Mahomes wins Super Bowl LVII, he will have had the best first five years of any quarterback ever.
The ideal solution was keeping Hill, the best receiver in the NFL. But this is what happens: The quarterback takes up a large chuck of team's financial resources. And so K.C. couldn't afford to retain Hill.
After trading Hill to Miami, the Chiefs entered the 2022 season knowing that their success would be tied more directly to Mahomes than ever. And heading into Super Bowl LVII on Sunday (6:30 p.m. ET on FOX and the FOX Sports App), he and the team are doing just fine.
The Chiefs are the first team in the Super Bowl era to appear in the big game in the same year that one of its former receivers was first-team All-Pro with his new team, per FOX Sports research. Hill led the Chiefs in receptions, receiving yards and receiving touchdowns last year. And he led the Dolphins in receiving yards and receptions in 2022.
"We didn't lose Pat Mahomes. That was a good thing," Chiefs coach Andy Reid said Tuesday when asked about how Hill's departure impacted the team. "[Mahomes] makes those [receivers] look good in a lot of ways, and they help him look good, too."
With the Chiefs in the Super Bowl, the transition now seems seamless. At the time of the trade, not so much.
"It was actually crazy," Smith-Schuster said of Hill's departure. "So I signed with K.C. knowing that Travis Kelce was gonna be there, Tyreek was gonna be there. … I was hoping that this was gonna be our guys. Come to find out — it changes. Fast-forward and now we're still here."
But — sorry JuJu — let's not fast-forward. Let's not gloss over how the Chiefs got here. Because it took a lot from Mahomes and the Chiefs coaching staff.  
Receivers coach Joe Bleymaier detailed the offseason and early-season hiccups that came with creating a game plan that did not involve Hill. The Chiefs focused on experimentation to figure out how to make use of the offseason and in-season acquisitions — Smith-Schuster, Valdes-Scantling, Toney and Pacheco — along with re-imagining roles for returners Kelce, Mecole Hardman and McKinnon. 
Brandon Graham: "You can't play scared"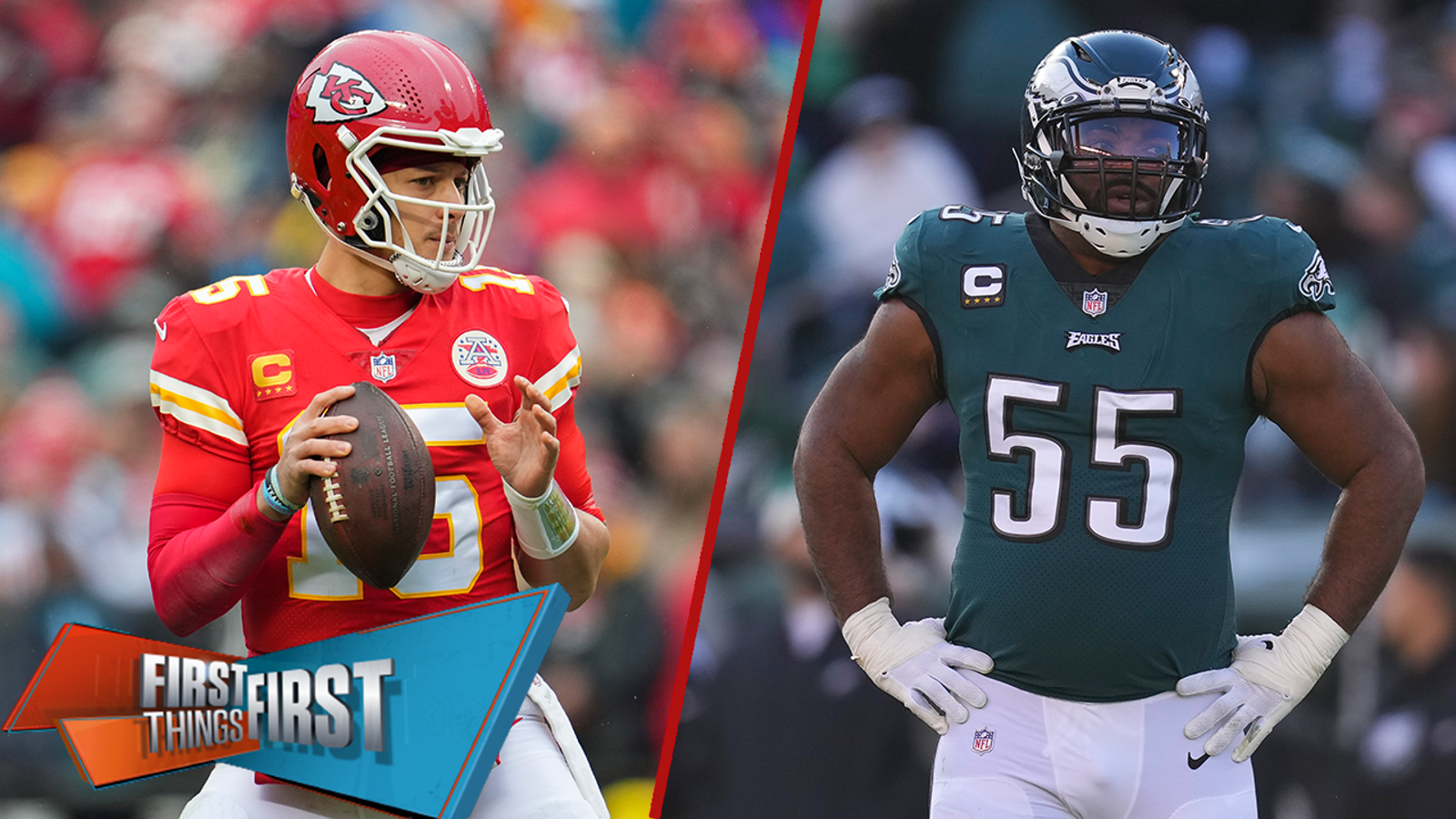 Greg Jennings joins Nick Wright, Chris Broussard and Kevin Wildes to discuss Eagles DE Brandon Graham's comments on playing against Chiefs QB Patrick Mahomes in Super Bowl LVII.
With anything that's new, there was a healthy amount of failure. To start 2022, Mahomes had the fewest passing yards he has ever recorded in the first five weeks of a season.
"That can be extremely hard on the quarterback and the head coach and the offensive coordinator when we have limited reps and limited time to actually practice full speed and it's not going perfect," Bleymaier said. "We had growing pains like that, but [it was] the patience of Coach [Reid], EB [Eric Bieniemy] and Pat to let us get to where we need to be on Sunday."
The final product was actually an offense that was arguably better than in 2021. Mahomes was better in just about every statistical category: He completed 67.1% of his passes (career-best) for 5,250 passing yards (career-best) and 41 touchdowns (second-best in career).
"It's been a little bit liberating," said Bleymaier, who has been on the Chiefs' staff since 2016, "to be able to conceptualize downfield concepts, because a lot of them with Tyreek were downfield. To conceptualize downfield concepts where we could incorporate all different guys from perhaps different sides of the formation. … It was a little bit freeing to be able to try to be alright, 'Well we still know basically the spots on the field that we're going to try to get to, but now we have no limitations on how to get there.'"
The downfield passing opened up because the Chiefs could work the ball to a handful of players rather than game-planning around how to get the ball to Hill, who often faced double teams. The Chiefs had 13 players record a catch that was 20 yards or longer. Kansas City had nine pass-catchers finish with 15 receptions or more on the season. Even Mahomes managed to log a reception. 
Let's also not discount Kelce's consistency. He led the team in receptions (110), receiving yards (1,338) and receiving touchdowns (12). If there was any season in which to make the case that he's the greatest tight end of all time, this was it.
Ultimately, the Chiefs' risk paid off. There was no saying whether Kelce, Smith-Schuster and Valdes-Scantling could hold up this passing offense. But with Mahomes, there's the sense that he will just figure out how to make it work. Bleymaier admitted that Mahomes made life easier in this process for the coaches. 
The quarterback saw where the offense was headed in the offseason and early-season and played a major role in the tinkering with the Chiefs offense. Reid, Bieniemy and Bleymaier would conceptualize and then, once the ideas hit the field, Mahomes helped the yardage materialize. With the QB's input, they fine-tuned the offense to micromanage the splits for each receiver or the depth of the route or the timing of the release. Every little thing needed additional attention. 
But the final product? Not so bad. Pretty darn good, in fact.
Will Mahomes surpass Tom Brady as the GOAT?
Emmanuel Acho, Joy Taylor, LeSean McCoy and David Helman debate whether Patrick Mahomes can catch the GOAT.
There's a popular theory these days that a receiver like Hill (for Mahomes) or Stefon Diggs (for Josh Allen) or DeAndre Hopkins (for Kyler Murray) can jump-start a quarterback's development. But when the quarterback loses his top pass-catcher, the QB has to self-start his development. And Mahomes did exactly that this year. He has hit the Tom Brady or Aaron Rodgers phase of his career, with both those QBs excelling for multiple seasons without having a star playmaker at receiver.
Smith-Schuster is not a No. 1 receiver. Neither is Valdes-Scantling's nor Toney nor rookie Skyy Moore. 
Don't believe me? Eagles cornerback Darius Slay couldn't even remember MVS' name on Super Bowl Opening Night. I asked Slay whether he'd agree that the Chiefs don't have a pure No. 1 receiver.
"They've got guys," Slay said on Monday. "They've got JuJu. What's the other name? Dang. I forgot his name."
This is hardly their first matchup, with Slay later referencing the receiver's time with Green Bay overlapping with Slay's time with Detroit.
Point is, these Chiefs receivers aren't household names.
This year Mahomes has had to make mediocrity into a medallion — as Brady did for so many years with the Patriots and like Rodgers is doing with the Packers. That's the price of the massive contract. And like Brady, Mahomes is finding ways to generate Super Bowl berths, no matter the circumstances. That's what Mahomes has already proven over the course of this season.
He no longer needs a supporting cast. He creates one.
Prior to joining FOX Sports as the AFC East reporter, Henry McKenna spent seven years covering the Patriots for USA TODAY Sports Media Group and Boston Globe Media. Follow him on Twitter at @McKennAnalysis.
Top stories from FOX Sports:
FOLLOW
Follow your favorites to personalize your FOX Sports experience
---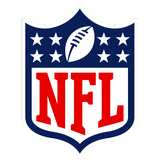 Get more from National Football League Follow your favorites to get information about games, news and more
---
---