Vicky Kaushal and Katrina Kaif have taken social media by the storm ever since they shared their wedding pictures where the couple looks absolutely dreamy. They had a very low-key relationship before their marriage but they seem to be really enjoying each other's company after their wedding this year. Both look very caring, sensitive and happy when with each other. To know more about this couple, we consulted body language expert and astrologer Pandit Jagannath Guruji to review the couple's stance in pictures taken by the paparazzi. Scroll down to know what he has predicted for our readers.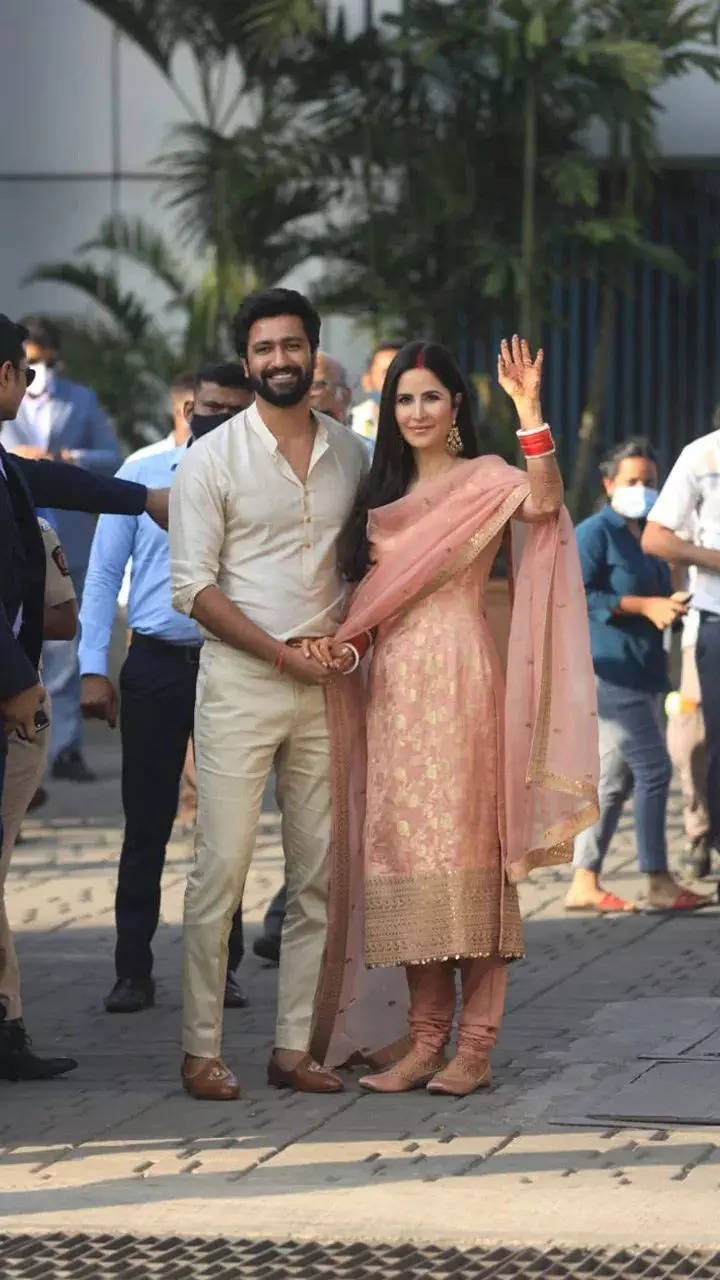 (Picture courtesy: Pinterest)
"This picture exudes a lot of love, care and respect. Their mutual respect is amazing. Vicky is very attached to Katrina's family and Katrina seems to have found the best partner in Vicky. This image of them together says that their relationship is full of love. The way she is holding his hand says that she is very secure in the relationship. When the right hand of a girl and a boy clasp, it shows that Vicky loves Katrina a lot, in fact, more than Katrina loves Vicky," said Pandit Jagannath Guruji.

"If we talk about dominance, neither of them overshadows the other as both have a dominating personality. They are strong but they know their individual place and space. They know when to say what and how to handle things without interfering in each other's business. They make a great team as there's a lot of commitment between them. There may be even chances that they might act in the same movie together. Katrina's eyes say that she is practical but has emotions. But sometimes, Vicky may act a bit manipulative," he added.
What do you think about this? Leave your comments below and let us know if you'd like us to decode a picture of your favourite celebrity couple!
Read also:
Body language expert decodes Amitabh and Jaya Bachchan's relationship

Read also:
Body language expert decodes SRK and Gauri's relationship