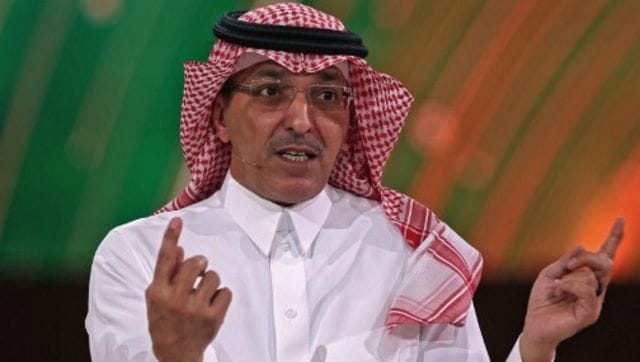 Davos: Saudi Arabia said it is open to discussions about trade in currencies other than the US dollars. This comes at a time when the Indian central bank has been trying to make Indian rupee globally acceptable for foreign trade settlements.
A report by Bloomberg TV quoted Saudi Arabia's finance minister Mohammed Al-Jadaan saying, "There are no issues with discussing how we settle our trade arrangements, whether it is in the US dollar, whether it is the euro, whether it is the Saudi riyal."
Mohammed Al-Jadaan made the statement on the sidelines of the ongoing World Economic Forum (WEF) 2023 at Davos, Switzerland.
He also said, "I don't think we are waving away or ruling out any discussion that will help improve the trade around the world."
India-UAE ties
The statement of the finance minister of Saudi Arabia holds significance as it comes within months after the two countries, in September, held discussions on the feasibility of institutionalising Rupee-Riyal trade and introduction of UPI and Rupay cards in the kingdom.
Notably, India and the UAE had already signed a free trade agreement (FTA) in February 2022 to enhance bilateral trade and economic ties.
Earlier, trade minister of India, Piyush Goyal stressed upon the need to diversify ties with UAE through trade.
Don't Miss: Russia starts foreign trade settlements in rupee, more countries to join
After meeting with his Saudi counterpart Majid bin Abdullah Al-Kassabi last year, Goyal said: "Discussed ways to attract greater investment and further diversify bilateral trade to boost economic ties between India and Saudi Arabia."
For the unversed, Saudi Arabia is India's key oil supplier and notably third-largest crude exporter of the country.
According to a data by the Indian commerce ministry, in the first quarter (April-July) of the current fiscal year 2022-23, India's imports from the Kingdom surged by 93 per cent to $15.5 billion, while exports were up by about 22 per cent to $3.5 billion.
Indian rupee trade settlement
The Reserve Bank of India, or RBI, India's central bank, in July last year set up Indian rupee trade settle mechanism to attract interest from countries.
The rupee trade mechanism is a method of using INR instead of dollars and other big currencies for international transactions.
Must Read: Indian rupee going global? After Russia, 35 countries show interest in INR trade settlement mechanism
Already, Russia has started trade settlement in Indian rupee. Sri Lanka is also in talks with India to use the Indian rupee for foreign trade transactions.
India's neighbours including Bangladesh, Nepal and Myanmar which have been grappling with a shortage of dollar reserves have also showed their interest in rupee trade settlement mechanism.
Also Read: Why trade settlement in Indian rupee is important for Russia?
Reports say Tajikistan, Cuba, Luxembourg and Sudan have also been talking to India about using the mechanism.
Read all the Latest News, Trending News, Cricket News, Bollywood News,
India News and Entertainment News here. Follow us on Facebook, Twitter and Instagram.